The innovative nurture community (inc.) was established on February 10th, 2019, as a place where everyone deepens professional and international friendships.
For nearly 40 years, as a crisis management specialist and consultant, I have provided advisory services and training on crisis management and strategic direction to over half of the companies listed on the Fortune 200 and numerous government agencies, including the IRS, USPS, EPA, DEA, DIA, FBI, and CIA.
In recent years, the international community has been rapidly changing. It is necessary to pursue what society needs and demands, and to be more timely in our response. For that purpose, it is important to create a system based on personal relationships involving a wide range of industries, fields, and positions. I believe that a mutual understanding of the cultural backgrounds of each country is essential to establish closer personal and professional relationships.
inc. is a unique place to exchange communication to create a mutual understanding with all parties. It is composed of government officials, administrative authorities, people with experience in international operations, experts and field experts — mainly in developed countries — with a common commitment toward global progress. The informal approach of inc. uses social gatherings, study groups, study meetings and exchange events to create a free flow of ideas and concepts.
I am very excited to invite you to create good and deep relationships and partnerships in your business and in all of your personal activities through the inc. structure.
Please join us.
innovative nurture community.
Chairman Michael Al Silva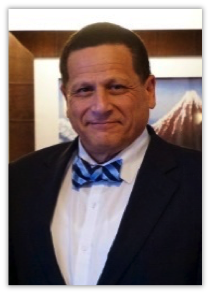 Former lead partner and CEO for Wirthlin-Worldwide
Former lead partner and CEO for Wirthlin-Dentons